10907 Dixon Rd
Oakdale
,
CA
,
95361
Got Pigeons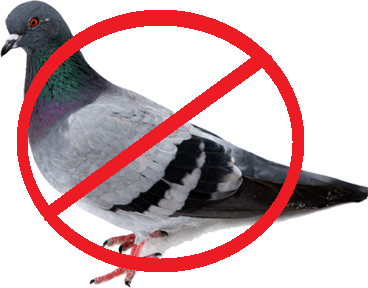 and don't know what to do? We can help!
See below what some of our customers say about us.
Paul provided amazing knowledge and solutions for our pigeon problem.
He made us feel we chose the right person to get our pesky pigeons away.
The two gentlemen that work for Paul did a very thorough job,
they were prompt, courteous and detail oriented.
After the job was complete Paul followed up with a phone call regarding how it went,
he went over what the next steps would be to ensure we were pigeon free.
Thank you Paul and team for everything you did, the time it took and your very kind spirit.
We had pigeons control issues!
But not no more thanks to Paul and his team
October 19, 1919
We had pigeons visiting our solar panels and waking us up in the morning, not to mention making a mess. Called a National firm and got sticker shock. We called them and they gave us a over the phone estimate, came out the next day, and "maid" the problem go away. Did a great job of installing barrier for pigeons, and cleaning up the mess, and leaving our yard clean too. First rate job and they are nice people!
December 10, 2018 by
business
★★★★★
0.3
Excellent work!! Our solar system is working much better now after they cleaned them!! I would recommend them
April 5, 2015 by
business
★★★★★
0.3
Our pigeon problems are gone!! Thank you Paul! I would recommend them
March 27, 2015 by
business
★★★★★
0.3
You can also click on the Commercial Services or Residential Services images
above for more specific information on the services offered in those categories.
Please note:
We are a solar panel cleaning company
Need Solar?
We also specialize in Solar installation negotiations.
If You want a great deal we can make that happen.
Call 209-840-4323 for an appointment with one of our specialist.

Solar Panel Cleaning and Pigeon Control